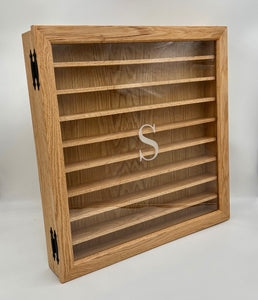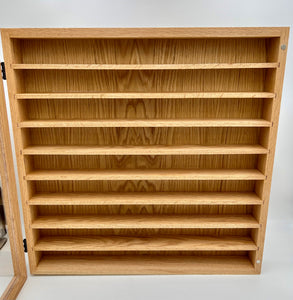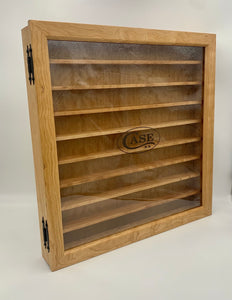 These Display Cases offers a great way to display your knife collection (or anything else!) in full to impress friends or family, or to easily rotate your everyday carry knife. The case is available in Pine, Oak, Maple, Cherry, or Walnut. The capacity is based on the size of the knives, but holds approximately 80-100 knives and is approximately 24x24". If you would like a specific wood species or finish/color that's not listed, please contact us prior to placing an order. 

Please note that wood is a natural product. Color, grain, figure, etc. will be different on every case. Order changes & refunds are not accepted, these are custom made to order. Mounting hardware is not included. 

*** Effective 1/1/2023, all cases come with clear etched acrylic. Black etched glass is no longer available. Updated case design is shown on the clear "S" Oak case.